The main reasons are convenience and flexibility! Haywood Congaree Self Storage provides a very convenient location for storing business goods and tools for the tradesman, retailer, restaurateur, office manager as well as home office businessperson and we can provide different sizes to be flexible as your storage needs change.
As business owners we wanted a Great central location for serving customers!
We store here too and looked for a location that offered Easy Access from I-85 and I-385
Convenient to 29607, 29615, 29601, 29605, 29609, 29687 and 29650
Less than 1-mile access to Roper Mountain Rd, Woodruff Rd, Halton Rd, Haywood Road, I-85/I-385 Interchange
Convenient to the Greenville Airport, Greenville Downtown, Haywood Mall Area, Bob Jones University and the Eastside
Office space is always more expensive than storage space and it should be! Retail space is the most expensive of all. Using self-storage for overflow, supplies, seasonal goods, record storage and other items just makes good business sense. In addition, having a convenient central location to store inventory can be invaluable to tradesmen or service technicians. We provide storage for many service organizations due to our great location!
Looking for a Good Facility
Drive up access is important. Time is money and the ease of getting into and out of a facility with great security like individual gate codes, resident managers, perimeter fencing and 24/7 security cameras that record all the things happening in and around the facility is a must. Haywood Congaree Self Storage provides all these security benefits and more!
There is security and convenience in a location that is central to town. It takes much time and money to travel to get items for use wherever the facility is located. It is much more cost effective in the long run to find a facility that provides convenience and good access along with effective security systems and monitoring.
Store Tools and Equipment for Nearby Use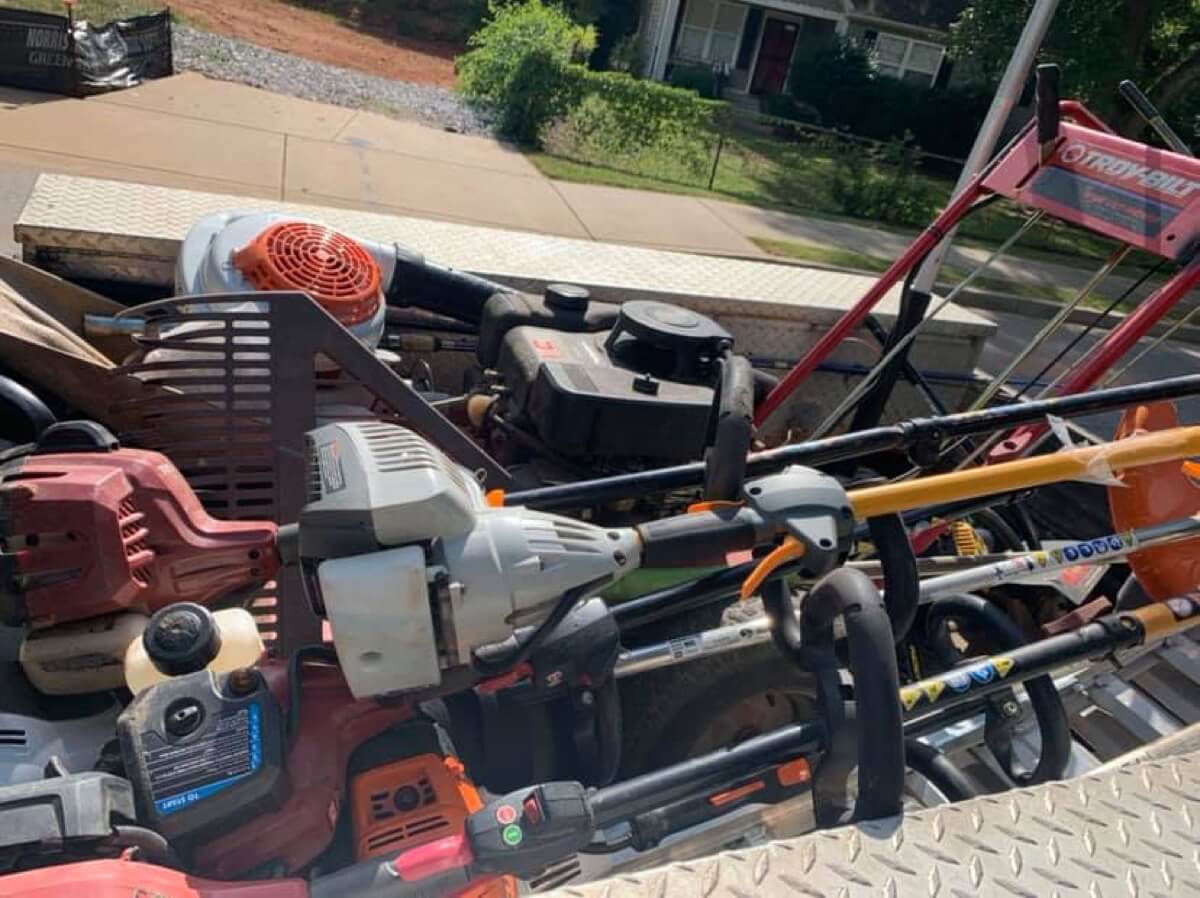 Do It Yourselfers, technicians and tradesman have a hard time bringing their work home. Haywood Congaree's nearby businesses and neighborhoods are close to where work is performed, and it provides time savings and convenience. Some of our storage users include businesses such as:
Air Conditioning Company storage for inventory and equipment.
Lawn Care business storage for excess and equipment not frequently used and to keep it near neighborhoods serviced.
Contractors including electrical, general and plumbing businesses storage.
Working for larger company usually has the benefit of its own building and storage facility, but even then, service technicians may cover a much larger area than is practical to keep certain tools and inventory. If you are self-employed, you probably end up cluttering your garage with all kinds of tools and equipment creating clutter that is much more pleasant left away or in a more convenient location to the area of service.
Tools and rarely used large equipment can be a good thing for tradesmen, service technicians and businesses to store. File storage can also be good when you have items that must be kept but are rarely accessed. Remediation firms l firms can also store items that must be removed while other work is performed.
Having a well-kept specialized area in another area can be very beneficial, since keeping a homeplace neat and tidy is tough enough.
Remodeler's
Remodeling or moving always presents special challenges. We have stored very valuable items for churches and other business organizations when they were remodeling or moving to a different facility.
Realtors, Sales oriented professionals and Home Staging
Given the large number of local neighborhoods on Greenville's Eastside, Haywood Congaree provides a great place for realtors to store their signs and promotional materials. Promotional materials for any sales-oriented job can take up a significant amount of space. Removing them from a useful room or cluttered garage may be a better solution. The temporary storage of home "clutter" may also be a good use of our facility when staging a home for sale.
Online Store Warehousing
Running an online business from home can be a daunting task for storage. Many times, certain rooms of the house just get taken up one by one. It is much better to set up a storage unit complete with shelves and run it near a postal service. Security is also a concern. Most homes do not have surveillance cameras, gate codes, specialized locks, metal buildings and the privacy afforded by storing items in a self-storage facility. Prying neighbors always seem to know what is being brought in and out and it is much more efficient to keep your self-storage facility as your central point for storing your precious online items.
Temporary Business Storage
Businesses moving office furniture and equipment during the process of moving to a new facility are a prime example of a customer needing temporary storage. Items stored may range from desks and furniture, to computers and office equipment as well as files and other paperwork. Certain service businesses may also have specialized equipment. Once they move some of this equipment, they may realize it is better and more convenient for it to be closer to the area of service than cluttering up the office.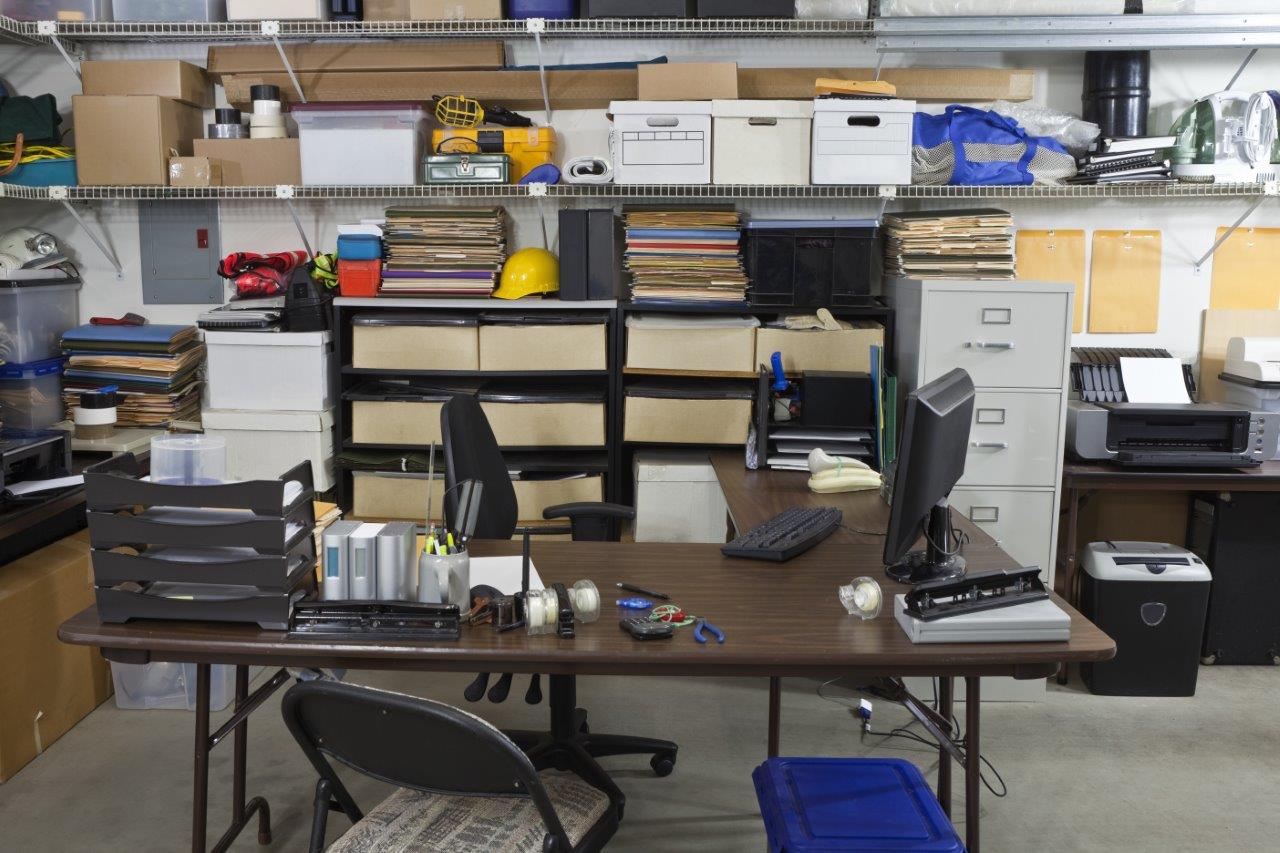 Document Storage
Even in today's world with cloud storage, there are still documents that need to be kept in their original form for even decades. This can make the amount of storage utilized substantial. Attorney's with their record storage have always been one of our best long-term clients. Tax returns, invoices, and receipts are also a perfect example. The IRS may require these items be kept by companies for at least 7 years, which makes cloud storage impossible for most businesses.
Startups and small business owners may not be able to afford larger offices, but the paperwork needs to be stored in a safe space regardless.
Downtown office space can be prime expensive real estate. Offsite record storage makes sense for most any business except possibly self-storage!
Restaurant's and Special Event Planners Equipment and Furniture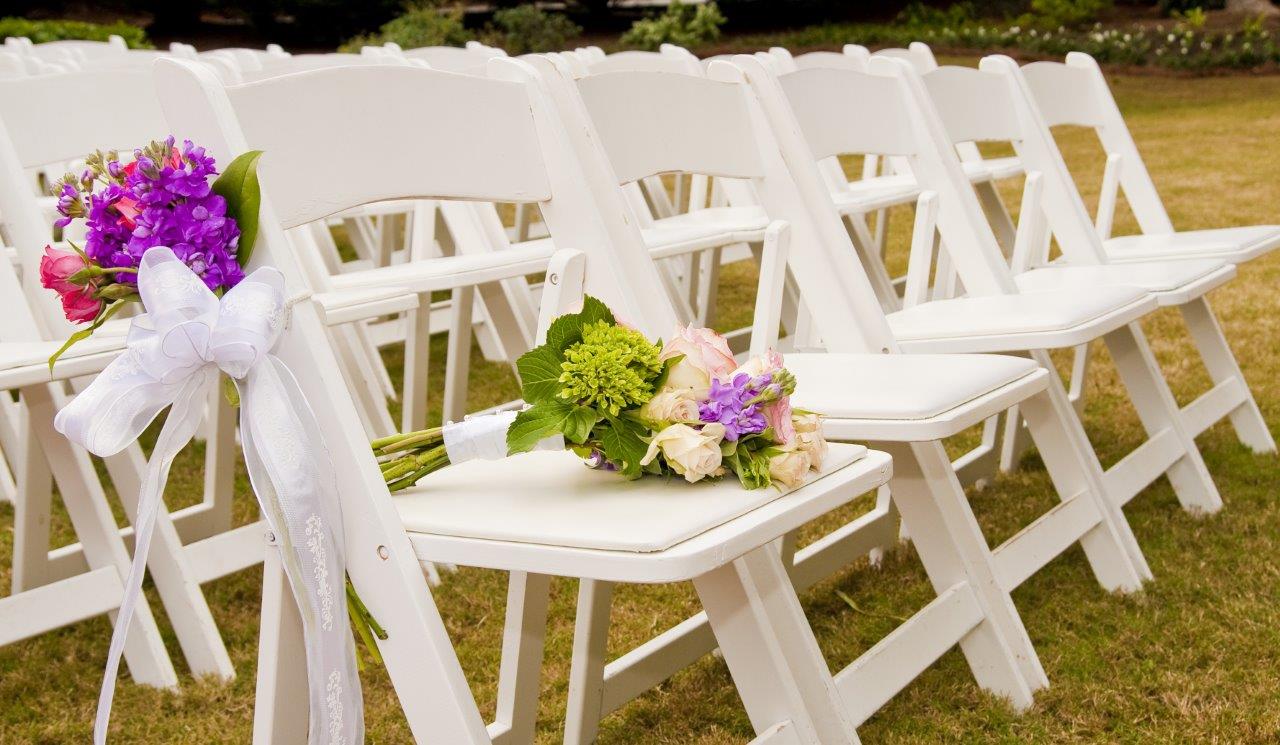 Restaurants change menus layouts and even seasonal decorations regularly. Banquets and other special events can drastically change their equipment needs. Self-storage provides a way to quickly change over during the seasons. For instance, furniture used only during the warm season and decorations are prime examples. Cleaning products and dishware may also be an opportunity where space saving is helpful.
Some restaurants even have their own generators and other specialized equipment which may be used for catered or remote events.
Retailers and Hospitality Firm items
Haywood Congaree Self Storage is located near many major retail establishments. Excess seasonal inventory, decorations and other equipment for a retail business may need storage at a convenient nearby location. Office supplies and other items are especially problematic when retail space is rented at such a premium. Retailers may store seasonal inventory, slow moving items or extra stock.
Hospitality firms may have many items that are only used for special events such as extra tables, chairs, serving equipment or other supplies that will only be utilized when necessary.
Home Office Users
Dedicating a room for an office can take up a great deal of space. Extra supplies, marketing materials, or gathering for an eventual move to a more permanent space are all good reasons to supplement your space needs with self-storage.
Non-Profit Organizations
We have provided storage for non-profits for a very long time. Many of them put on several events per year and need to store their props and equipment when not in use. It is not unusual for them to need additional space as they grow and most of them have offices in a business district or downtown area.
Please come by and visit us in person or on the web for more information.